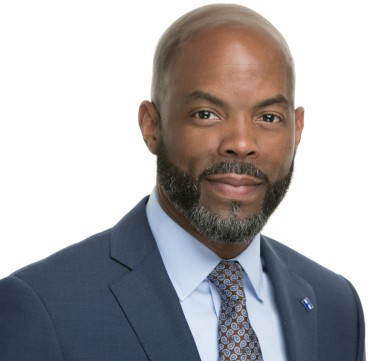 Bakari F. Burns, MPH, MBA
President & Chief Executive Officer
Bakari F. Burns was born and raised in Orlando, Florida. He attended Florida A&M University where he received a Bachelor of Science degree in Health Care Management and a Master of Public Health, with concentration in Health Policy and Management. In 1996, he joined Bond Community Health Center in Tallahassee, Florida where through his tenure he held the positions of Administrative Manager, Finance Director, Chief Operating Officer and Chief Executive Officer.
In October 2003, Burns joined the Health Care Center for the Homeless, Inc. (HCCH) as President/CEO where he continues to serve. In 2007 Burns received the Martin Bell Scholarship to attend Crummer Graduate School of Business at Rollins College where he graduated in 2009 with a Master of Business Administration. He has successfully overseen four capital projects: the renovation of an existing building to serve as the main site for HCCH at 232 N Orange Blossom Trail (Phase 1); the expansion of the original clinic to increase medical and behavioral health capacity (Phase 2); the expansion of the clinic to allow for an increase in dental and pharmacy capacity (Phase 3); and internal renovations to add new dental operatories and medical exam room (Phase 4). Early on, he recognized the importance of shifting the organizational culture from one of helping to one of caring. Every patient is greeted with the phrase, "How may I care for you?" and "Thank you for allowing us to care for you." These two phrases reaffirm Burns' belief that healthcare can and should be provided in an atmosphere of dignity and respect and every patient that walks through the door should feel truly cared for.
Now in his 20th year as CEO, Burns has successfully led the rebranding of the organization now known as Health Care Center for the Homeless, Inc. dba Orange Blossom Family Health. Orange Blossom Family Health has expanded to 5 sites, one of which is a dedicated pediatric practice located on the campus of OCPS Academic Center for Excellence. Burns has long held the dream of opening a health center in the Ivey Lane community. Under his leadership that dream became a reality in 2018 with the construction of a 12,000 sq. ft. facility – Orange Blossom Family Health at Ivey Lane, opened it's door in January 2020. Burns is a strong advocate for removing barriers and creating access to quality, affordable health care, not only to homeless community residents but to all community residents who might be experiencing a barrier to care.
Bakari Burns serves on numerous boards including Coalition for the Homeless of Central Florida, Inc., Hebni Nutrition Consultants, Inc., the Primary Care Access Network (PCAN), Orange County Health Facilities Authority and Health Choice Network Florida. He is a member of Mt. Pleasant Missionary Baptist Church, where he serves as a Trustee, and is the proud father of three daughters.