HIV Testing and Treatment Locations
Contact Info
To schedule an appointment or contact a provider, please call us 24 hours at 407-428-5751. Walk-ins are welcome!
High-Impact HIV Prevention and Treatment Programs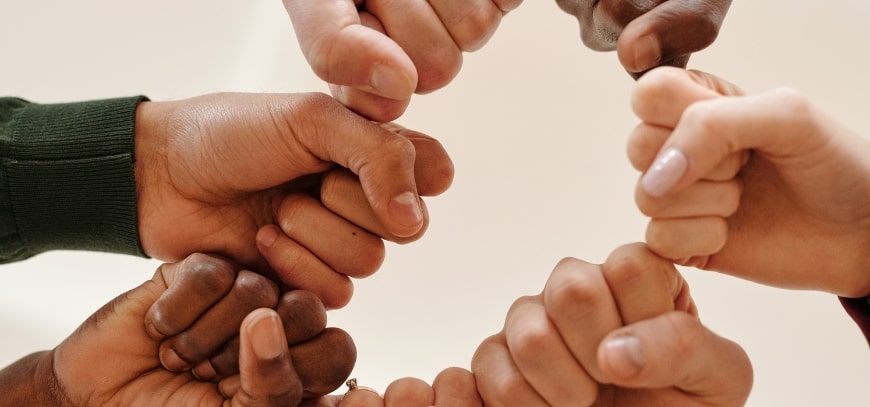 HIV Wellness, Prevention, and Treatment Services Include:
Free Rapid Testing

Awareness & Education

PrEP Prevention Medication

Treatment and Support

nPEP Post Exposure Treatment

Mental Health Counseling

HIV Home Test Kits
Medical care services for the prevention and treatment of HIV are provided by a team of highly trained and skilled physicians, nurse practitioners, in-house pharmacists, registered nurses, and medical assistants. We strive to create a "medical home" for our patients. Through the Health Disparities Collaborative, a program designed to reduce disparities in health outcomes for minority and underserved people, we use the Chronic Care model. Through health education, this model empowers the patient to take charge in managing their own health. Orange Blossom Family Health offers free rapid HIV testing in a discreet and confidential environment. Testing is a first step in physical and mental wellbeing. With early diagnosis we can provide treatment that keeps you healthy and prevents transmission to your partners. Sexual wellness is an important part of quality of life.
Our Infectious Disease Specialist
Dr. Francoeur Cadet, DO, MPH is a double board-certified physician in Infectious Disease and Internal Medicine by American Osteopathic Board of Internal Medicine. He studied at Nova Southeastern University College of Medicine. He has provided continuous care for our patients for many years throughout his career as a physician. As our Infectious Disease Specialist Dr. Cadet provides maintenance and preventive care for patients experiencing HIV/AIDS, Sexually Transmitted Diseases (STD), Tuberculosis (TB), and Hepatitis. Dr. Cadet's commitment to providing quality care to the families who call Orange Blossom Family Health home. Patients of Dr. Cadet express that his focus for the full holistic approach helps ease the strain of visiting the doctor's office as his medical approach is nurturing in welcoming.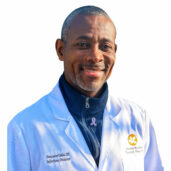 Dr. Francoeur Cadet, DO, MPH
Infectious Disease Specialist

Orange Blossom Family Health's HIV Well Program offers comprehensive testing and treatment services for HIV prevention and support.
According to national health department data, Black and Hispanic populations with HIV are overrepresented compared to Whites in the general population. From 2011 to 2015, HIV incidence increased by 12.1%, with a decrease among Whites but an increase among Blacks and Hispanics. The majority of those with HIV were male(78.8%), and the highest infection rates were among those aged 20-24. In Florida, men who have sex with men(MSM) were the primary exposure category for males, while heterosexual contact was the primary category for females. The HIVWell program aims to address issues of access to healthcare to these populations by providing outreach, testing, prevention, care, and support services to the underserved MSM population in the Orlando Metropolitan Area. Funded by a grant from SAMHSA we seek to improve behavioral and medical health care for Black MSM, Hispanic MSM, and White MSM aged 29 and under, as well as MSM aged 30 and under.
Through the HIV Well program, participants learn their status, effective prevention tools and support and treatments for those who are HIV positive. It all begins with testing. Contact us to find the most convenient testing location near you.

Orange Blossom Family Health is proud to have been chosen to partner with the Centers for Disease Control (CDC) to bring a High-Impact HIV Prevention Program to our community. This program provides testing and referrals for PrEP and HIV care as part of the Ending the HIV Epidemic initiative from the Department of Health and Human Services. Diagnose, Treat, Prevent and Respond are the four pillars that will help us all to collectively reach this goal. The Orlando Metropolitan Area is second in the state of Florida and third in the entire country for new HIV infections. The CDC is investing in communities most affected by HIV as we all work together to end the HIV epidemic in the United States by 2030.
Prevention Treatments
PrEP, or pre-exposure prophylaxis, is medicine for people with a negative HIV status who are at risk for HIV through sexual intercourse, intravenous drug use, or percutaneous exposure to blood.
Currently, there are two FDA – approved daily oral medications for PrEP (Truvada – Emtricitabine / Tenofovir) and (Descovy – Emtricitabine / Tenofovir). A long-acting, bi-monthly injectable form of PrEP (Apretude-cabotegravir) has also been approved by the FDA. After confidential consultation with our service providers, our in-house pharmacy can prescribe the appropriate medications.
Post Exposure Treatment
nPEP (post-exposure prophylaxis) means taking medicine to prevent HIV after a possible exposure. nPEP should be used only in emergency situations and must be started within 72 hours after a possible exposure to HIV.
Possible exposures include condom-less intercourse, or a percutaneous exposure to blood when the source has known HIV or is at high-risk of having HIV (eg, man who has sex with men [MSM], injection drug user, sex worker).
Patients qualifying for nPEP is given as a 28-day course, 3-drug regimen most commonly containing tenofovir disoproxil fumarate (TDF), emtricitabine (FTC), and either raltegravir (RAL) OR dolutegravir (DTG).
Contact Info
To schedule an appointment or contact a provider, please call us 24 hours at 407-428-5751. Walk-ins are welcome!