Nurse Practitioner Fellowship
Application Process
Now Open
2022-2023
Nurse Practitioner Fellowship
Health Care for the Homeless/Orange Blossom Family Health (OBFH) started a unique Nurse Practitioner Fellowship in July 2020. This program is designed for new Nurse Practitioners (NPs) who are committed to developing careers providing care for underserved populations. This fellowship, sponsored by the United Health Foundation, exposes new NPs to inter-professional care of homeless and other vulnerable populations. Our third cohort of fellows will begin July 2022.
The application process will be open from December 1, 2021 until March 31, 2022.
Interviews will be held with applicants in April and contracts finalized in May.
The 2022-2023 NP Fellowship will begin July 5, 2022 and end June 30, 2023.
Qualifications
We are seeking Certified Family Nurse Practitioners (FNPs) who are interested in pursuing a career serving underserved and vulnerable populations.
Applicants must be licensed (or license eligible) APRNs in Florida.
Priority will be given to recent graduates (within the past 3 years) and FNPs who are bilingual (English/Spanish and/or English/Haitian Creole).
Mission & Vision Statement
Vision
To equip select nurse practitioners to competently and confidently provide high quality care to underserved populations which will expand the workforce and contribute to improved community well-being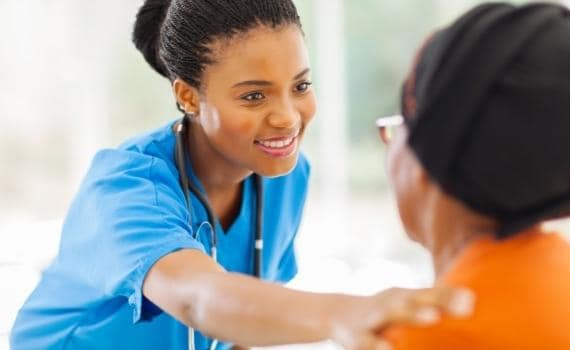 Mission
To expand the knowledge of new nurse practitioners through in-depth educational experiences in Community Health Care settings that will result in competence and job satisfaction as well as increased access to health and wellness care for the homeless and other vulnerable populations
Program Goals
To improve access to care for underserved community members through additional providers focused on new OBFH patients
To encourage the Fellows to continue to focus on primary care, where they are truly needed, as opposed to secondary or specialty care
To create a pipeline of new providers committed to caring for underserved populations
To offer the opportunity to master the provision of primary care to new NPs in a Federally Qualified Health Center (FQHC) setting
To increase the competency and confidence of the Fellows in their own skills
To provide new NPs education and experience in providing care within a patient centered medical home model incorporating the use of information technology, health information exchange and other means to assure that patients receive care when and where they need it in a culturally and linguistically appropriate manner
To provide the opportunity for the Fellows to provide care and improve their skills in a mentored setting
To increase retention of new NPs through promoting professional satisfaction and reducing potential burnout and stress
To encourage new NPs to develop their leadership skills within OBFH and in the community
To help new NPs develop a stronger understanding of the unique barriers to care OBFH patients may face
What You Will Gain From The Fellowship
01.
Experience Caring For Underserved Populations
The fellowship focuses on providing primary care to Orange Blossom Health Center patients.
02.
Mentored Setting
The program is educational, giving fellows the opportunity to provide care and improve their skills in a mentored setting.
03.
Competitive Salary and Benefits
This is a full-time paid position in which Fellows are expected to participate fully in all components.